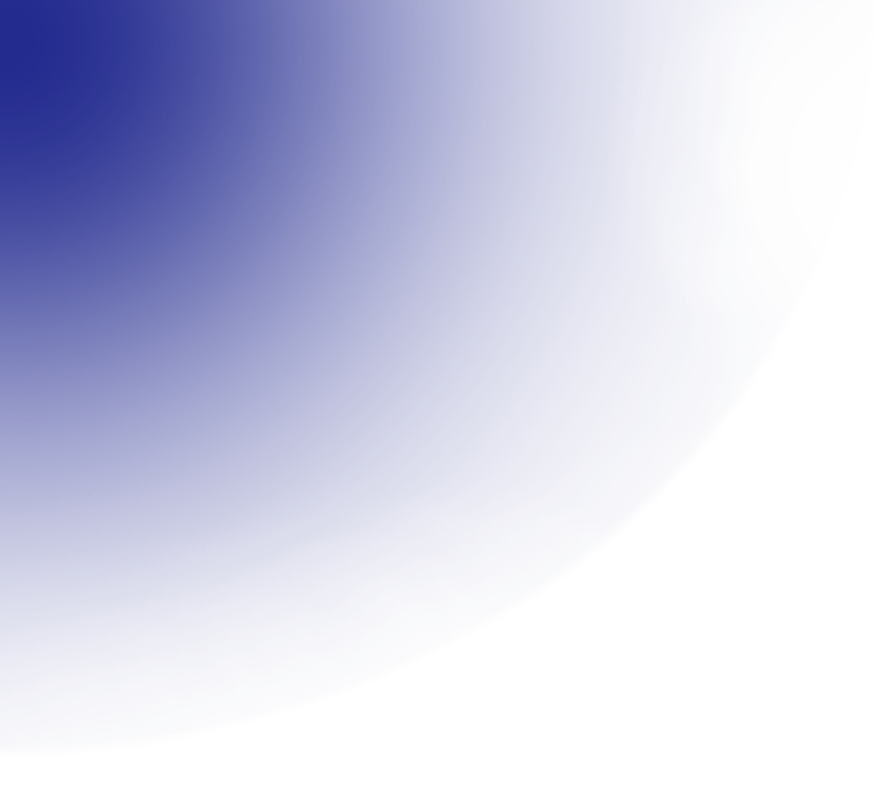 Start-to-end
Mobile App Development in
Dubai
We put fresh, creative twists on the latest mobile trends and technologies. Using state-of-the-art tools such as Flutter and React, we will help you cater to your customer's needs with robust mobile apps such as UI/UX Design, iOS, and Android Native Mobile Applications for e-Commerce stores. We develop the best-in-class mobile applications that make an impact in the market through our app developers in Dubai. With years of experience working with enterprise brands, SMBs, and funded startups across a wide range of industries, the Android app development company in Dubai provides value to leading brands and enterprises.
Our Work
is Our Passion
Take a look at our case studies to see the huge difference we've made to our client's online existence. We analyze the market by conducting our own research as a team of reliable mobile app developers in Dubai. 
Our
Clients
We help our clients grow by concentrating on four key solution areas.
OUR EXPERTISE IN
MOBILE APP DEVELOPMENT
Creating trends and innovative ideas
No idea is ever too outrageous, and we are here to help breathe life into your vision. We'll help you craft the most groundbreaking and ingenious applications so you can become a trailblazer in your field.
Product and Market Strategy
Become an industry trailblazer and effectively position your products and services within the market with a fully-functional and user-friendly mobile application with leading app development tools such as Flutter and React.
UI/UX Design
We will help you curate a mobile app that speaks to your clientele and makes their lives easier. Our specialists carefully analyze the whole mobile application life cycle and interpret market data to create effective strategies to optimize the app's user interface and boost customer engagement.
Native App Development
Our iOS and Android mobile applications are intuitive, engaging, and scalable. These high-quality apps are engineered using the most efficient development methodologies to ensure seamless and effective collaboration.
QA and Testing
We ensure that your app is in perfect condition before launching. We check every nook and cranny to ensure that bugs are fixed, and every app function is working precisely, so you can rest assured that everything will go as planned once you launch it.
Support and Maintenance
We'll never leave you hanging – that is our promise. We offer robust and highly responsive support and maintenance services, so you get the assistance and guidance you need even after launching the app.
On-Demand
Takes your business to the next level by traversing your ordinary app into a flexible, scalable, and highly-ranked mobile application in the stores with our mobile application development services.
Ecommerce
Go closer to your customers, by driving more sales and conversion with our custom-made solutions for E-Commerce mobile application development.
Restaurant
Digitize, optimize, monetize, and therefore revolutionize your food and restaurant business penultimately with our scalable and flexible restaurant app development services.
Game app
Being one of the prime game app development companies in Dubai, we strive to offer our users an enthralling and captivating experience with our robust custom gaming applications for both, Android and iOS games.
Event
Our full-fledged custom travel software solution is implemented with basic and advanced features that amplify user engagement by surpassing customer expectations to extend hassle-free travel experiences.
Travel
Are you a travel management brand looking for a mobile app that helps your customers explore the world with you? Look no further than our robust and intuitive travel management mobile applications with exceptional UX.
Advanced Technologies
We Work With
FAQs
How long does it take to develop a fully-functioning mobile application?
Developing a very basic version of a mobile app can take approximately three months to develop. Whereas a complex mobile app development can take over nine months.
However, there is no time limit as such to create a fully-functioning mobile app for your business since the time it takes to complete developing your mobile app project depends entirely on the external factors to be considered, such as:
How complex do you want your app to be?

What are the core features that you want for your app?
What are the prerequisites of a project for mobile application development?
One need not come from a technical background to understand the requirements of a mobile app development project. The main ones being:
A practically and economically viable app idea.

Sufficient funds to pilot the mobile development project.

The passion and determination to execute the idea.

And of course, a creative tech partner like Nuox.
What are the main steps in a mobile app development project?
At Nuox, our mobile app development projects are laid out into seven distinctive stages:
Ideation – This is the part where we take your brilliant app idea and craft it till it perfectly meets the demand of the market.
Feasibility Studies – Our team of experts do adept research to establish that your app idea has merit and is competent or viable for the particular industry.
Design and Development – This is the stage where our tech team comes into picture – to design and develop your idea.
Testing and Verification – We believe development and testing should be conducted simultaneously since they go hand in hand. This helps us avoid numerous costly mistakes on behalf of our clients.
Documentation – Every step of the tech journey you undertake with us is firmly documented so that we get detailed notes to fall back on in the future and also come up with innovative solutions.
Product Launch and Marketing – Once your final product is all ready to be launched, we also help you come up with creative marketing strategies.
Product Evolution – In tandem with our beliefs for continuous learning when it comes to keeping up with the latest technology, a dedication that helps us make sure that your app evolves with the ever changing times.
How much does it cost to develop a mobile app?
There is no cut-and-dried answer to this question. A number of factors have to be considered before you can decide on a budget for your mobile app development project, such as:

Complexity of the front-end

Deadline you like to meet

Stakeholder's expectations 

Intricacy of the UI

Load that the backend should be able to take.

Financial bandwidth 
What frameworks and mobile app development languages should I choose for my app?
The framework and programming language selected for your project will depend on various factors like;
The project requirements.

The mobile app development skills of the team.

The complexity of the mobile app required.
How often will I have to update my app?
On average, it is advisable to update your app at least once a month to ensure that it fulfills user feedback received and stays up-to-date with the latest technological innovations and safety regulations. But there is no net figure for the frequency of your updates, in fact you can even update your app up to four times a month, if you feel that particular update will enhance the overall appeal and performance of your mobile app.
How can I find good investors to fund my app development?
Your app development project can't kick off without the essential funds for which you need to find reliable investors for your app development. Prepare the right pitch and supporting documents, that will help you to pursuance Angel investors or Venture Capitalists.
Should I get an Android or iOS app?
Your target audience determines the type of app you should get. If you are inclined towards users who use Android phones more, then consider getting an Android app. However, iOS users tend to pay more for premium app plans, so while deciding on the type of app, it is important to keep your intended sales targets in mind as well. You can also look into getting a hybrid mobile app if you wish to have a much bigger target audience base for your finished app.
Should front-end or back-end be given more priority?
To answer this question, you must ask yourself whether you want your app to be more form-oriented or function-oriented. If you want a mobile app that handles small loads and emphasizes user interaction, you must give your front-end more attention. However, if you need an app that can handle large loads of users without compromising on performance, you need to consider investing more time and resources in strengthening your back-end.
Which is the best mobile app development company in dubai to outsource my project to?
The tech partner you choose to outsource your mobile app development project can, in essence, make or break your business. Therefore, it is needless to say that you need a tech partner who can understand and develop your idea impeccably well. We will be glad to help you transform your idea into a successful mobile application. We start by understanding your project requirements thoroughly and help you make an informed decision for all the development aspects of your application. 
I am a non-techy person and I want to build an app. How can you help me to build the app?
Just drop us an email with what you are thinking, and our team will help you to expound requirements and flow of the app based on the requirement; which will be followed up during the development of the app.
What is the difference between Native App development vs Cross-platform development?
In the spectrum of native application development, we use default language and IDE for both Android and iOS, i.e. JAVA/Kotlin with Android Studio for Android and Objective C, Swift with Xcode for iOS. Cross-platform provides a framework in which coding is done once and that same code can be used to deploy the app in both iOS and Android, and Windows phone.
What can be done when new OS releases in both iOS and Android?
With new OS releases, you should first test the app in the updated OS and make a list of the points that are not working. Once done, you should approach our development team for them to come up with a quick solution. Also Apple & Google do spread solutions for functions they are deprecating.
Should we support the tablet version for Android and the iPad version for iOS?
Yes, if you have the budget elasticity; you can have a specialized tablet and iPad version of the app. Though you must know that the more versions you want to develop for your app, the more it adds to your pocket.
Do you have an in-house design team?
Yes, we have an in -house team of expert developers, UI/UX designers, QA testers, SEO analysts and branding.
How can I track the progress throughout the project?
We will give you access to the project management tool that we use along with Phone number, email and Skype ID to track the progress throughout the project.
Would your team help us to set up a server for my app?
We can run basic commands to set up your server without any extra cost. For extensive support, you can hire our server expert to manage the server.
Will I need to test my app?
We have an in -house testing team who will test the system along with the developers. However, you can always test the application and share your feedback with our Q/A team and developers.
What is the cost to create a developer account on Apple and Google?
The cost to create an Apple developer account is 99 USD/year and for an Android developer account, it's 25 USD one time.
Would you take care of the submission of the app in the google play store or app store?
Yes, submission of applications in the app store and play store is a free service so we will provide it.
Will you provide me with the source code of the app?
After the completion of the project, we will provide you the source code and you will be the owner of that source code.
Can I make changes to my app after it's been launched?
Initiating your project by launching the simplest version of your app first and then making changes over time is a practice we suggest. The idea behind uploading an app with a simple version is that you've made certain assumptions, and you can't test these assumptions until you release the app and based on that uploaded app you can use this information to decide on the priorities of future requirements.
We offer a development approach whereby we plan a certain amount of developer time each month to constantly improve things for you.
Your app, Ready to go
At NUOX, we believe that time is of the essence. We take pride in our efficient work processes that focus on rapid development without sacrificing quality. Our programming gurus are always fired up, taking your vision and shaping them into a fully-functional, adaptable, and groundbreaking custom application in no time.
Unrelenting Speed
Elevated Optimization
Future Growth
Uncompromising Security
Outstanding Design
Flexible Agility